Mburo Safari Lodge is built by Kenneth Nuwagira, a tourism professional from Uganda. Kenneth used his wide knowledge about tourism, lodges and hospitality to built a very beautiful lodge. The lodge is built on a hill, overlooking and bordering Lake Mburo National Park. All cottages are made from local materials and have a splendid view of the area.
The lodge is built in the best possible way: Eco friendly, luxurious and with the national park, not fenced, so the animals can walk around freely.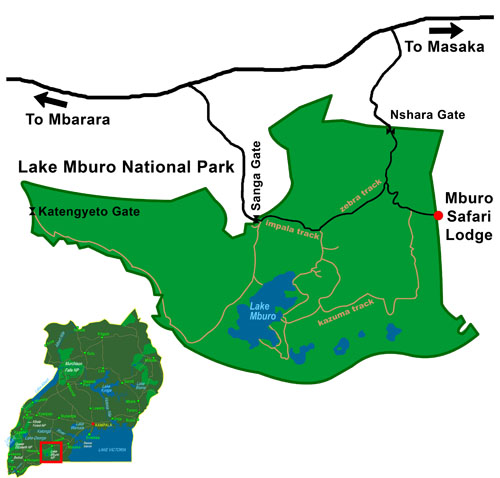 How to get there
The lodge is located on the border of Mburo National Park. You can reach there by entering through Sanga Gate (when coming from the direction of Bwindi, Kabale and Mbarara) or by entering through Nshara Gate (coming from Kampala and Masaka). Both ways are very well signposted.
GPRS coordinates: 0°35'8.5″S , 31°3'12.6″E
[content name="green-lodges"]
[content name="payment-methods-footer"]